Non-Slip Flooring
Polyaspartic Floor Coating Services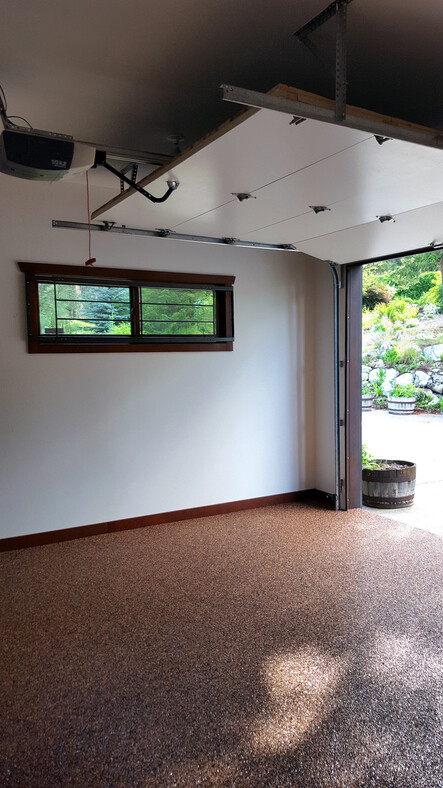 Did you know that Polyaspartic and epoxy floor coating leaves behind a non-slip surface? Not only will these floor coatings make your floors more durable, efficient, and beautiful, but one of the many added benefits includes non-slip, non-skid flooring! 5 Star Concrete Coatings, LLC specializes in slip-resistant flooring by utilizing a product similar to epoxy coatings, Polyaspartic. Call (475) 600-0678 today to learn more.
---
Call for a FREE Quote
---
Slip-Resistant Floors
5 Star Concrete Coatings, LLC utilizes an alternative to epoxy coatings to make your floors non-slip / slip-resistant. If needed, an additional grit can be added to the coating to provide added slip resistance. Our knowledgeable floor coating contractors know the different levels of slip-resistance needed for different floor applications. 5 Star Concrete Coatings, LLC has been delivering peace of mind against slips and falls with non-slip floor coating for over 23 years. Simply give us a call today at (475) 600-0678 to schedule a free estimate.
Benefits of Polyaspartic Coatings vs Epoxy
When it comes to non-slip floors, Polyaspartic floor coating offer many benefits that epoxy floors don't. A few of the most notable benefits of Polyaspartic coatings for non-slip floors are:
Easier application in a variety of weather conditions

Quick drying times, under an hour.

Stain and scratch resistant

Better Color and Gloss Retention

Low odor and VOCs

Less likely to bubble from outgassing
Safer Flooring for Homes & Businesses
Homeowners want for non-slip, non-skid flooring to keep their families safe. Business owners need anti-slip flooring to keep their customers and employees safe. Whether your commercial facility is a high slip risk, or you simply want some slip protection at home, you have come to the right place! Coating your floors with an anti-slip coating provides homeowners and business owners alike with the protection they are looking to achieve. Non slip floor coating is specifically designed to protect against slip hazards and to minimize slip and fall accidents. Call (475) 600-0678 today for a free quote.
---
Call for Fast FREE Quote
---